GREEN YELLOW CHECK BOXY CROPPED WORK JACKET

ALPACA BROWN CHECK BOXY CROPPED WORK JACKET

GREY GLEN CHECK BOXY CROPPED WORK JACKET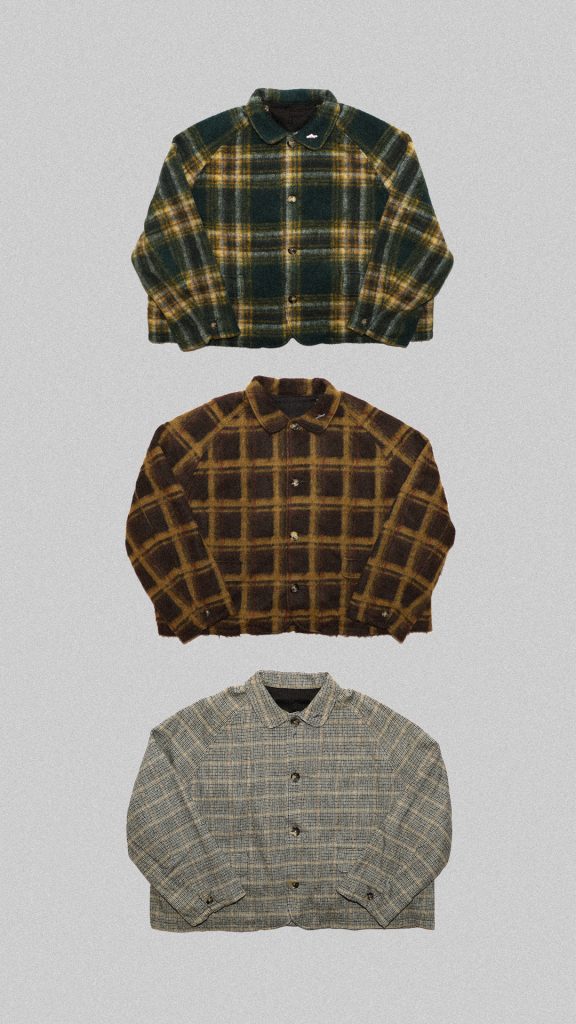 Following Sillage way of creating oversized and wide clothes, we decided to add some big beanies to our winter collection. Beanies have been knitted double sides, so the volume is bigger than usual.
Sillage が提案するオーバーサイズの一つとして二重に編み込まれたビーニーを開発しました。Yuthanan の提案するスタイリングの最後の仕上げとして活躍します。
NATURAL GREEN OVERSIZE BEANIE

ORANGE PURPLE OVERSIZE BEANIE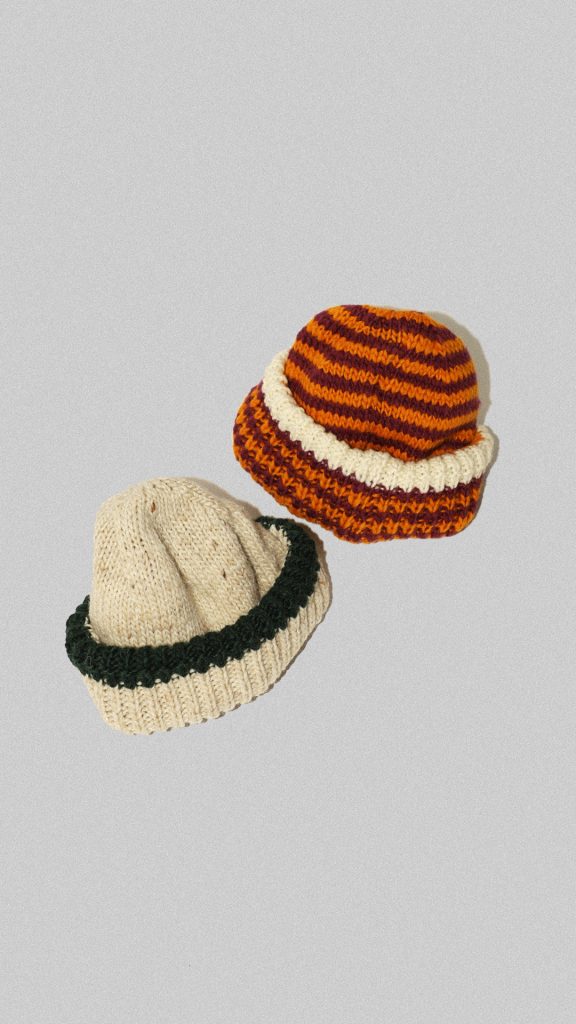 The Circular Pants is our new iconic silhouette, wider and rounder than the Hakama Pants & Baggy Trousers. We selected a super fine wool fabric, to keep you warm and comfortable. We also redesigned the belt closing system with a double draw cords with stoppers.
Sillage から新しいパンツの提案です。"CIRCULAR" サーキュラー, 非常にワイドで円を描くようなシルエット, プレミアムウールを使用した生地
アイコニックな2本のドローコードにストッパーをつけ、履きやすさを提案しております。
CHARCOAL GREY WOOL CIRCULAR PANTS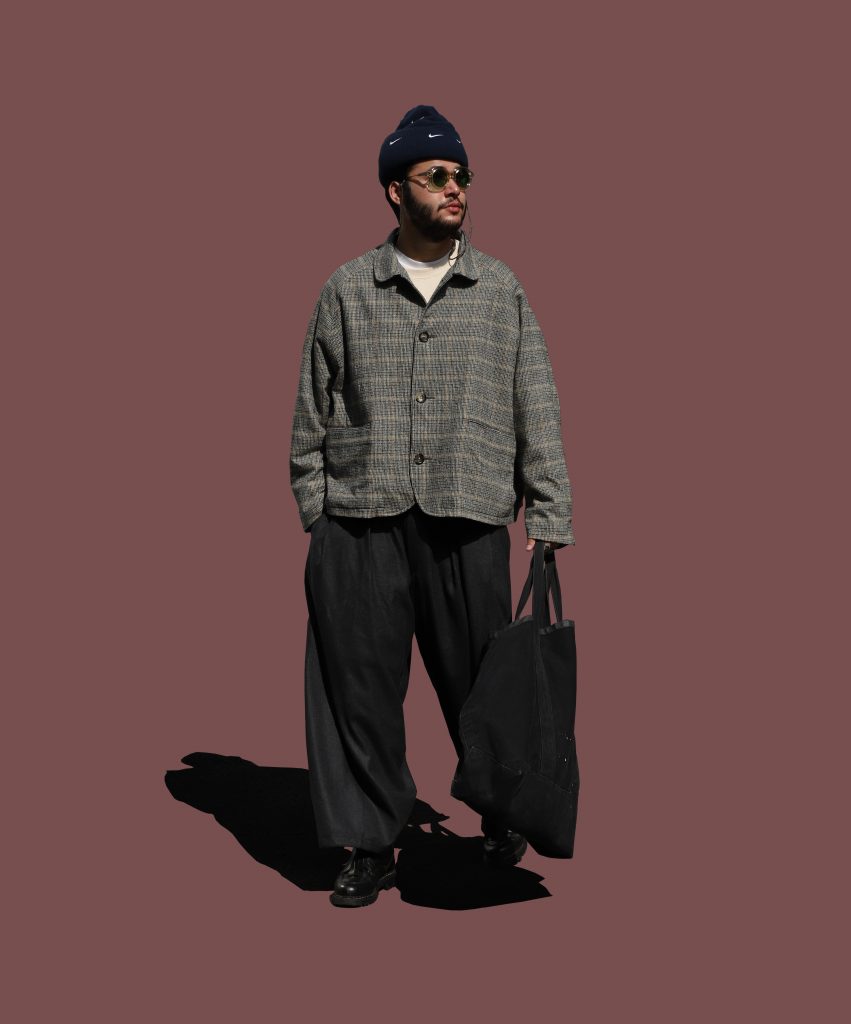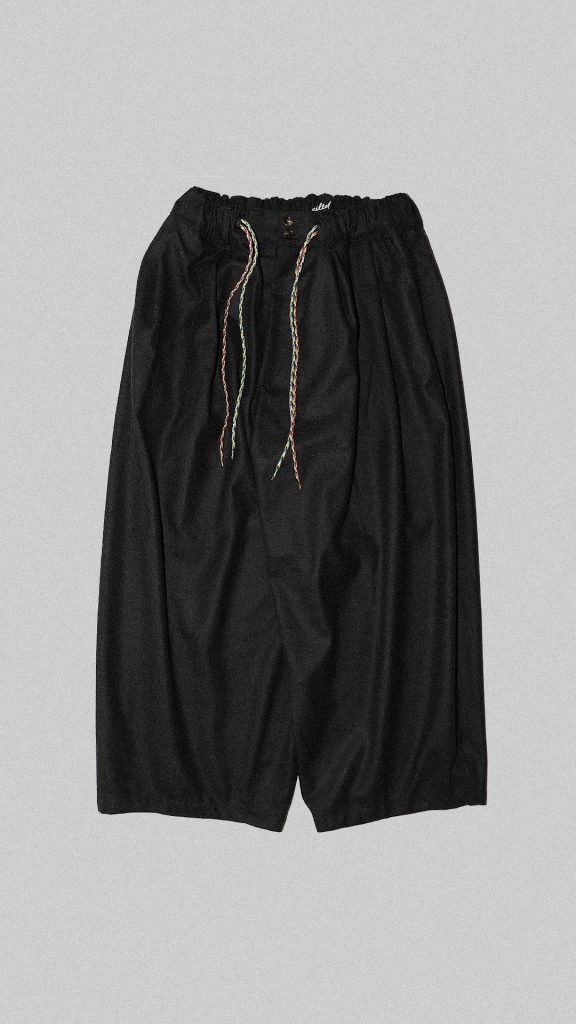 For these sweashirts we ordered fleece fabric from the prestigious Toki Sen-I factory in Wakayama. Famous for their vintage loop wheel machines. The particularity of these machines is the cylindrical knitting mechanism, only 1 meter of fabric per hour can be produced.
Their original technique is to knit very tight using thick yarns and then brushed them back to make a soft but heavy jersey.
The final result is a heavyweight and soft fleece ideal for boxy and wide silhouette. "JUST HOOD" is an easy items for layering, recommend to wear on top or under a shirt, jacket & coat. We added this season some tyrolean cords on sides.
Sillageが和歌山の有名裏毛工場のToki Sen-I に別注オーダーしたスペシャル吊り裏毛シリーズをリリースします。1時間に数メートルしか編めないビンテージの吊り編み機を使い、じっくりとタイトに編み上げました。ガッチリ編み込まれたヘビーウエイトのスウェットがSillage の提案するワイドでオーバーサイズのシルエットを完璧に表現します。
身頃にはクラシックなスウェットの意匠であるリバースウィーブを採用しています.
このJUST HOODはワイドなシャツやジャケットとのレイヤードアイテムとして活躍します。
アイコニックなチロリアンテープがサイドにつきます。
FOREST GREEN REVERSE WEAVE LOOP WHEEL JUST HOOD

MELANGE GREY REVERSE WEAVE LOOP WHEEL JUST HOOD

NATURAL REVERSE WEAVE LOOP WHEEL JUST HOOD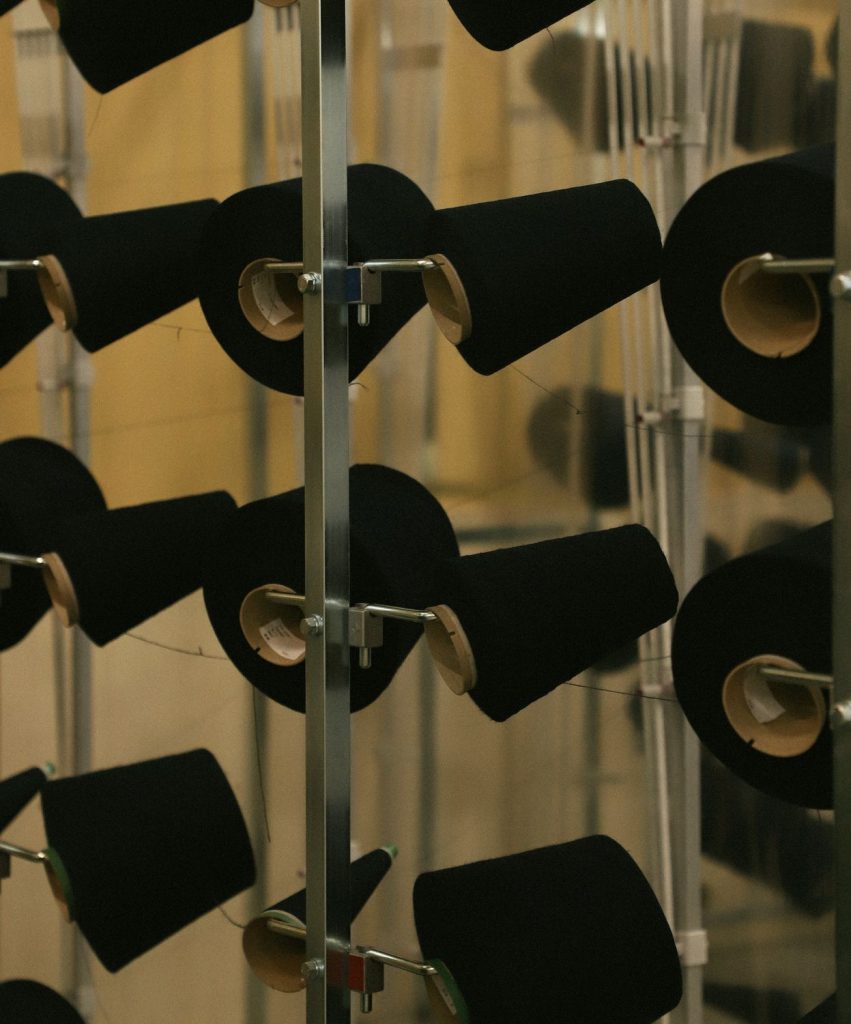 #whatwewear is #Sillage